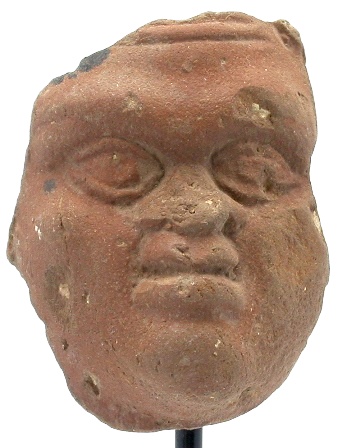 Claude Needham, Roman Egypt, 1st Century A.D.
4.5 cm (1 3/4") high; red-brown terracotta, clear and bold, Superb, post mounted on a clear acrylic stand.
Yep, that's Claude, all right; rarely do you get a portrait of yourself from ancient times; most folks couldn't afford it, but we've always had a ceramics workshop wherever we were.
This powerful reading artifact can be used to contact your ancient past through the Work Cadre by placing it on your SuperBeacon.
It is a stunning example of how to create a "Legominism"; this molded terra-cotta piece was made by us when we worked the Roman Egyptian tomb-figure market, back in the day.
Price includes a donation to Claude's Work to make it possible for him to be able to spend time working for YOU. This website is one example of the work he does on your behalf.
$2250.00