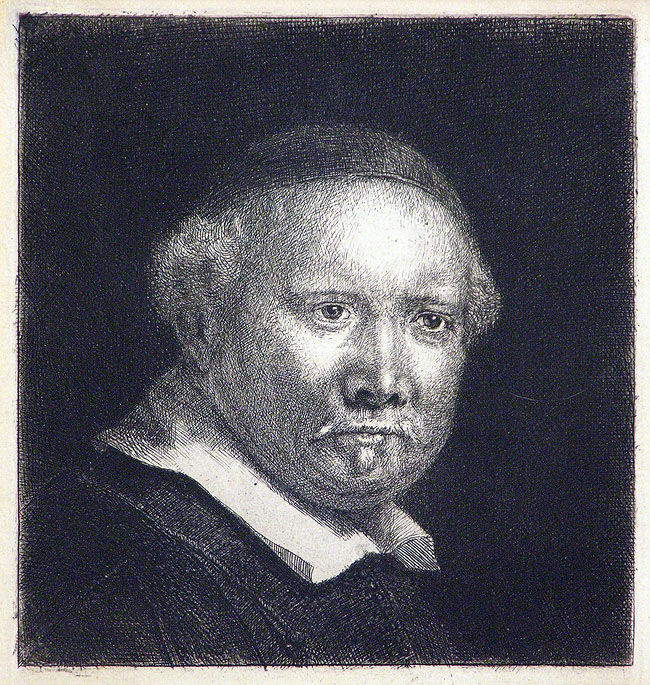 Rembrandt B 283 Lieven Van Coppenol Writing Master Cut Plate
The Cut Plate in Extra-Fine impression, about 1658.
9th State of 11 States, the full plate has now been cut down to 159mm x 133mm. The RR++ RARE uncut plate is available upon request.
Head only, with no additional retouching!!!
Background very strong & dark, rich full tones, impression sharp & clear, same as 8th State. Bjorklund State iv/iv; Hind vi/vi; Nowell-Usticke State ix/xi.
$1850.00