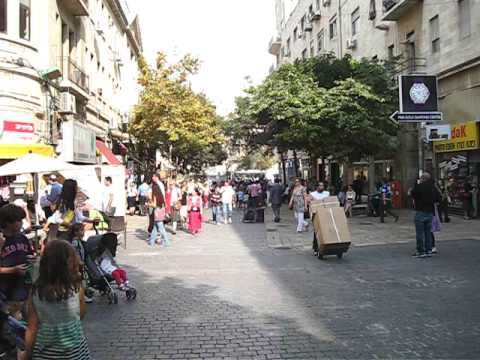 Giuseppe's Shop on Ben Yehuda, Jerusalem
This is a snapshot of Ben Yehuda Street in Jerusalem, where antique and antiquity shops abound, and you will find Giuseppe's shop amongst others. There are very strict laws regarding the sale of antiquities in Israel, and they are carefully followed in any sale to us here in the USA.
Ben Yehuda is a colorful and fascinating shopping district with many top hotels well within walking distance.